Speech Therapy: A Positive Approach to Food
There's no denying that starting solid foods is a big milestone for babies and parents alike. While most new parents are eager to start feeding their baby, this can be a challenge. It could be particularly difficult for babies with physical, developmental and/or sensory challenges. This is where speech and even feeding occupational therapy comes in.
Let's find out how speech therapists and feeding therapy can help your baby with have a positive approach to food.
How do Speech Therapists Help With Feeding?
A speech therapist can help children with feeding by observing the child during meals and talking to the parents about their concerns. The therapist may conduct a functional assessment to determine what skills are needed for self-feeding.
Speech therapy is a positive approach to food for babies. It is a way of teaching babies how to eat and drink in a way that helps them develop good eating habits. Speech therapists help parents know what their baby is ready for and what they need to do to make sure their baby's mouth, throat, teeth and jaw develop properly.
Both an OT and ST do similar things, however, occupational therapists specialize more in fine motor and sensory skills and speech therapists specialize more on the swallowing and oral motor skill development side.
Can Speech Therapists and Feeding Therapy Help With Picky Eaters?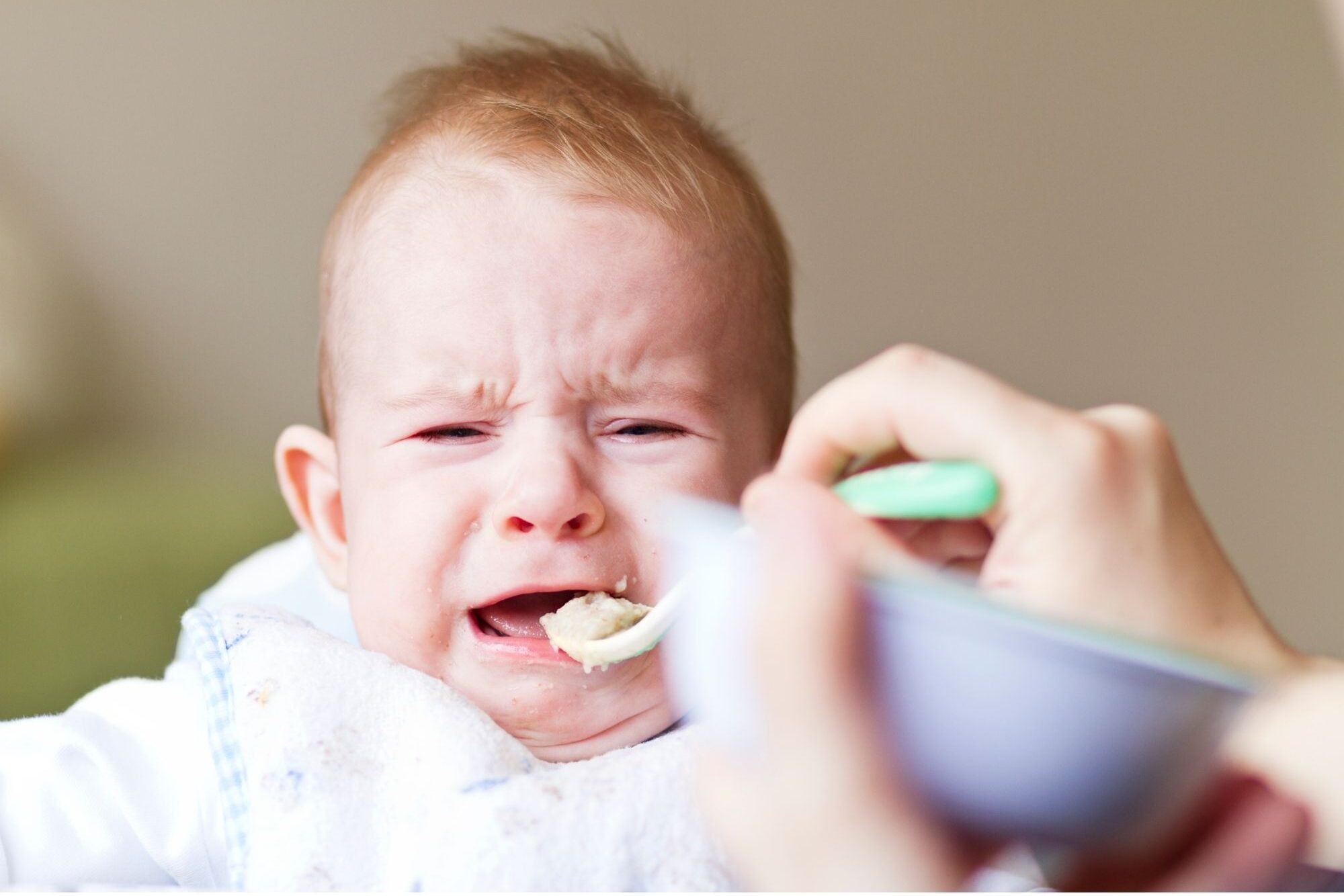 When it comes to your baby's eating habits, picky eating is usually the most common problem. But how do you know when your baby's picky eating has become a true eating disorder? When does it cross the line from being annoying to becoming a serious problem?
If your child is a picky eater, you may be tempted to take him or her to the doctor to find out what is going on. The good news is that you won't need to call your pediatrician just yet. Speech therapists are professionals trained in the prevention, detection, assessment, treatment, and management of conditions relating to developmental disabilities and physical disabilities acquired after birth.
Signs Your Baby Needs Feeding Therapy
When should you see a doctor or therapist about feeding problems? If your child has one of these symptoms, it may be time to get help from a feeding specialist.
A baby who cries and/or arches at most meals ("fights" the breast or bottle), or who eats only when asleep
Relying on breastmilk or a baby/toddler formula for the majority of your child's nutrition after 18 months of age
Your child is still eating mostly pureed baby food at age 18 months or older.
The baby is not gaining weight well or losing weight.(dropping percentiles on the growth curve)
Habitual coughing, gagging or vomiting during meals
History of a choking incident followed by a decrease in food intake and weight loss
A food range of less than 20 foods, especially if foods are being dropped over time without new foods being added.
Feeding your child can be difficult for everyone
You and your family are having trouble agreeing about how to feed your children
Feeding Therapy Techniques for Babies
Feeding time is more than just a way of providing nutrition and calories—it's a vital way to bond with your baby. It also includes playing and singing to your baby, as well as interacting with them in other fun ways.
Here are some fun feeding techniques that you can try with your babies:
Cut food into shapes, use cookie cutters or arrange food in a shape. Let your child feed themselves. It will be messy! Encourage positive interactions with food using the five senses: seeing, feeling, smelling, tasting and even hearing the sound of crunchier foods can help them enjoy eating.
Let them explore new foods with their hands so that they can get familiar with texture before putting it in their mouth. This is also helpful if they have texture problems and might not feel comfortable putting new textures in their mouths. Children who are sensitive to touch might prefer to feel the texture of food by rubbing it on their face before putting it in their mouth, or by rubbing it against other textures like a spoon or fork.
Use different utensils for different textures or consistencies of food: a spork for mash potatoes and ravioli; a fork for soft foods such as scrambled eggs; a spoon for soup or purees.
Work With a Speech Therapist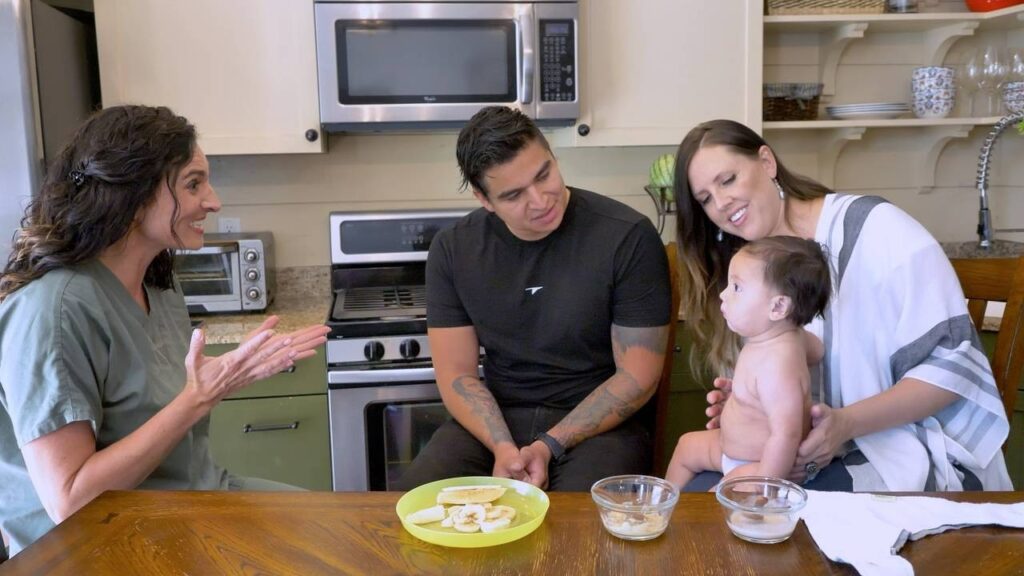 The most important thing you can do for your baby is to make eating fun for them. Babies are curious about their world, and learning how to interact with it. The more positive experiences they have with food, the more likely they will be to enjoy eating.
Feeding Therapy is a special way to feed that can assist children who are struggling with self-feeding. It can also help children who have difficulties with biting, chewing, or swallowing foods and/or drinks. Feeding Therapy aims to develop the most efficient way of eating for each individual child.
If you are interested in working with a feeding specialist, book a ten minute call with Breanna Rose and find out how she can help!